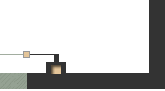 Other Publications
3. M.B. Selek, S. Sahin, Y. Isler, Soğutma Kompresörlerinin Güneş Enerjisiyle Çalıştırılması İçin Şebeke Bağlantılı İnvertör Tasarımı (Grid Connected Inverter Design for the PV Powered Refrigeration Compressors), Soğutma Dünyası Dergisi (Journal of Refrigeration World), 54: 52-56, Temmuz-Ağustos-Eylül 2011.
2. S. Sahin, O. Ekren, Y. Isler, and C. Guzelis, Değişken Hızlı Soğutma Sistemleri İçin Gerçek-Zaman Benzetimcisi Kullanarak Yapay Sinir Ağları Temelli Denetleyici Tasarımı ve Gerçeklenmesi (Design and Implementation of Artificial Neural Networks Controller via a Real-Time Simulator for Variable Speed Refrigeration Systems), Mühendis ve Makina Dergisi (Engineer and Machinery Journal), 51(603): 8-15, Nisan 2010.PDF
1. S. Sahin, Y. Isler, and M.B. Selek, Sanal Aygıtlarla Sıvı Seviyesi ve Sıcaklık Kontrolü Deneyine Örnek Bir Uygulama (An Example Experiment In Control Of Liquid Level and Temperature Using Virtual Instruments), Celal Bayar Üniversitesi Soma Meslek Yüksekokulu Teknik Bilimler Dergisi (Celal Bayar University, Journal of Technical Sciences), 8(1), 1-10, 2007.PDF.